THE PROCESSION
Ealing Save Our NHS will be in the procession.
Come and join us  – you will find us from 10.00am  by our banner and our bed at:-
Hanwell Community Centre
Westcott Crescent
Hanwell
W7 1PD
The procession leaves Hanwell Community Centre at 11.00am or thereabouts and proceeds  on the mile or so route to Elthorne Park.
THE STALL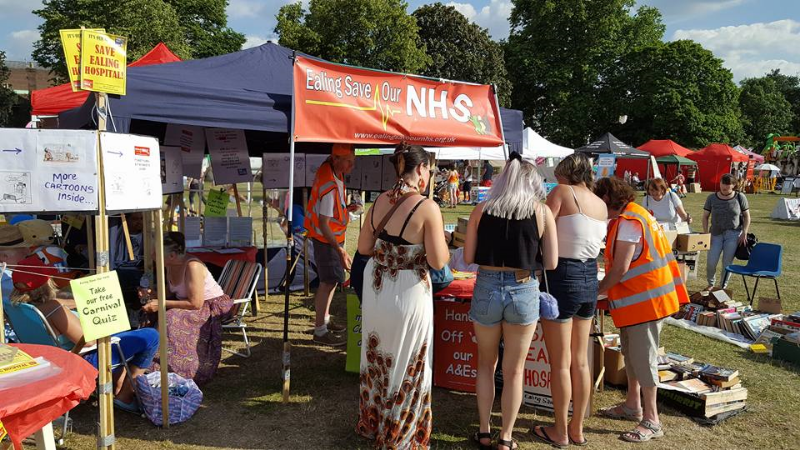 Meet and talk to our campaigners and find out what's happening to our local health services.
Celebrate the 70th Anniversary of our wonderful NHS!!!